Owners Having Fun in Cabo Pulmo
FISHING
Fishing in Cabo Pulmo National Marine Park is not permitted. However, most of the local owners here launch their boat from a nearby boat launching ramp, and off they go!  Just motor approximately two miles in either direction and you are no longer within park boundaries. There is even an "easement" where local residents are permitted to fish from shore (see photos). Year-round you'll enjoy Marlin, Sailfish, Dorado (Mahi-Mahi), Yellow Tail Tuna and other varieties of rock fish depending on season and water-temps. The photos you are seeing are actual shots of local residents.
BIKING / HIKING
The hiking and biking trails that were created and designed by locals are fabulous!  These trails that our owners made are enjoyed by hikers and mountain bikers alike.   If you want to get your heart pumping quickly, try the Cabo Pulmo mountain Bike/Hike; it goes all the way to the top of the tallest mountain behind Cabo Pulmo. The views are incredible and in winter months when humpback whales are around, you can see them breaching off shore. To get to the mountain hike, walk the new road that's been built part way up the mountain. These trails rival mountain bike and hiking trails of the Colorado ski slopes and Lake Tahoe areas.  Come see for yourself the hidden oasis here in Cabo Pulmo.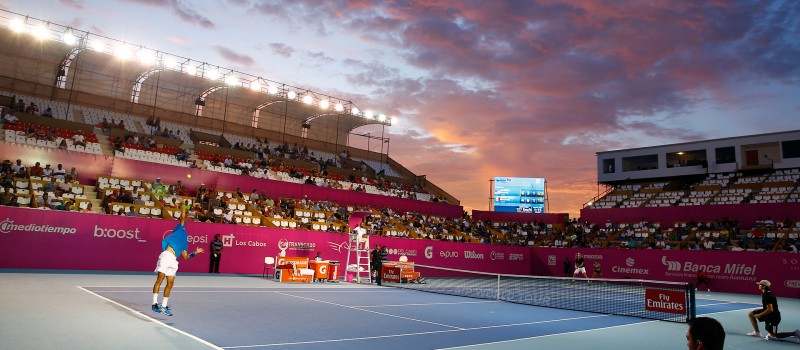 TENNIS
Whether you are a champion tennis player or a beginner, you will find that our tennis community here in Cabo Pulmo are friendly, welcoming folks who are always looking for new members to join the club.  There are currently five professionally maintained  tennis courts in Cabo Pulmo and,  with over 300 days of sunshine,  playing tennis here is never a problem.  Simply sign up on a publicly posted sign-up sheet and play your hearts out.  Want to get in on the action but maybe your skills aren't quite up to standards?  No worries!  Cabo Pulmo has a resident Tennis Pro available for lessons at very reasonable rates.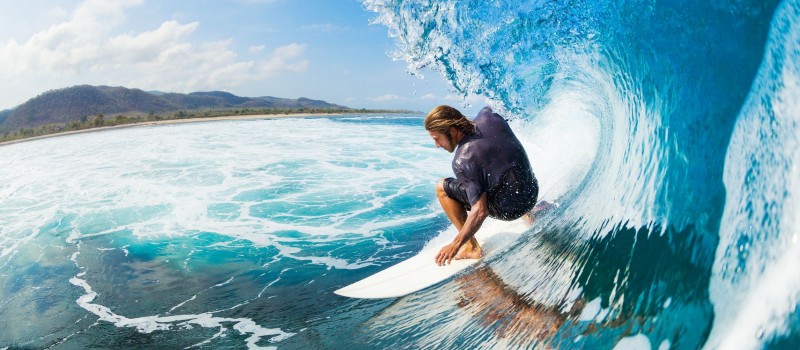 SURFING
Surfing in Cabo is great for all levels.  May to October are the best months on the Sea of Cortez, only a 15 minute drive from Cabo Pulmo.  Surf spots here are not crowded and are perfect for family and friends to get together and make a day of surfing & fun at the beach.  Usually the only folks out here surfing are current gringo residents, or the privileged few who have discovered the area.  During the summer months the days are long so you can surf from 6am to 8pm.
SNORKELING
Snorkeling in Cabo Pulmo is extraordinary!  It prowdly supports a rocky hard coral reef which provides shelter and food for countless colorful reef fishes.  The nutrient rich water is filled with plankton which provides food for many different types of invertebrates, fish, birds and mammals. Can you see yourself and your family owning in a place like this, enjoying what Jacques Cousteau called "The Aquarium of the World"? This is the place! Where your backyard is a play ground.
DIVING
One of the main attractions here at Cabo Pulmo is the diving and snorkeling. Every year 1000s of divers come here to descend into what Jacques Cousteau called the "Aquarium of the World". Cabo Pulmo Beach Resort has opened up Phase III Lots for sale. Come own a piece of paradise, away from the hustle and bustle of the tourist areas of Los Cabos, yet a close enough drive to enjoy those areas when you want. The owner of the resort Cole Barrymore, Maribel Castro, as well as some of the locals like Cremin Huxley, Kent Ryan and Cheryl Borek Harris invite you to come on down and check it out – Come see why we love this place!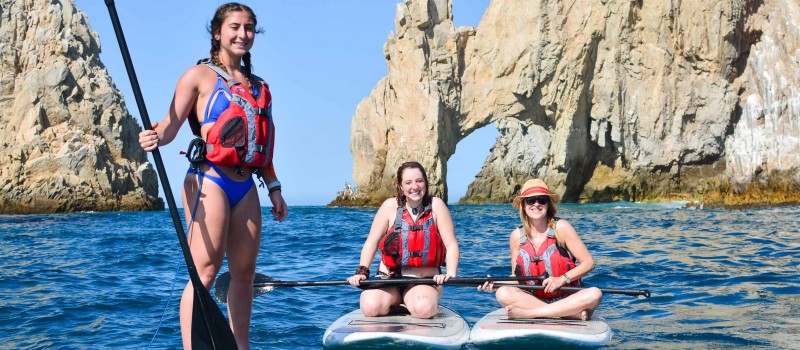 RELAXING
PADDLE BOARDING
Stand up paddle surfing (SUP), stand up paddle boarding, or in the Hawaiian Language Hoe he'e nalu, is sport originating in Hawaii, an offshoot of surfing that enables surfers to paddle farther into the ocean, over lakes, streams/rivers and of course here in Cabo Pulmo.  A 2013 report called it the outdoor sporting activity with the most first-time participants of any in the United States that year.  A lot of our Owners enjoy SUPing here in the Marine Park.  It's great exercise and fun.  Our very own Mike Doyle, who is an innovator, big wave rider, shaper and designer of surf & SUP boards lives close to Cabo Pulmo. Come have fun with us!
4-WHEELING
No one word is as synonymous with Off-Road adventure as "Baja".  The area has developed such a reputation that the word Baja has become a verb in our modern language and synonymous with off-road.  Cabo Pulmo is THE place to own a home if this sort of fun and excitement is what you enjoy.  Cabo Pulmo is entrenched with owners and locals alike that carry on the off-road Baja tradition, with 4 Wheel Drive, dirty, dusty fun!  Get far off the beaten track, up the East Cape or Pacific side of the Baja Peninsula, where there are no roads, no traffic, just true rural Mexico, where you can ride or drive your off-road vehicle to places most tourists will never see.  As an Owner you will discover truly unique adventures that tourist never discover.